Stephen Charles Dolby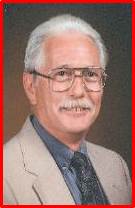 March 5, 1945 - December 5, 2012
Obituary
Steven Charles Dolby, 67, of Middlebury, died at 5:58 am on Wednesday, December 5, 2012 at his residence surrounded by his wife and children. He had battled cancer for 14 ½ months.
He was born on March 5, 1945 in Huntington, to Charles and Loretta (DeVault) Dolby. On May 1, 1966 in Pekin, IL he married Barbara "Bobbie" Keil, she survives. Surviving in addition to his wife are daughter, Michelle (Stephen) Streeter of Bristol; son, Kyle E. Dolby of South Bend; six grandchildren; two sisters, Carol (Sam) Shenefield of Huntington and Sandra K. Dolby of Bloomington; two brothers, Richard (Becky) Dolby of New Haven and Thomas (Jane) Dolby of Oahu, HI. He was preceded in death by his parents and nephew, Charles O. Dolby.
He was a micro biologist at Miles/Bayer Laboratories in Elkhart, an Industrial Bio-Chemist at GDS in Elkhart, worked in Quality control tracking at Genecor Industries, Elkhart and retired from Kohl's Department stores. He was a member of St. Paul's Lutheran Church, Middlebury for over 35 years. He was a 1963 graduate of Huntington High School, graduated from IU with an associate degree of general studies, was a Vietnam veteran serving in the Army, stationed at Ft. Story, Virginia Beach, VA from 1966-1968, and a member of the American Legion Post # 210 in Middlebury for over 30 years.
Visitation will be from 1:00 pm to 5:00 pm on Sunday December 9th at Miller-Stewart Funeral Home, 1003 South Main Street, Middlebury. There will also be one hour of visitation prior to the 11:00 am funeral service on Monday December 10th at St. Paul's Lutheran Church, Middlebury. Services will be conducted by Pastor Randy Schroeder and Hank Berg. Military Honors will be given by American Legion Post # 210 at the church following the funeral services. Memorials may be given to Ribbon Of Hope or St. Paul's Lutheran Church, Middlebury.

---